Tony Shoe Payment Process
Tony Shoe Payment Process
🔥Find Your Think, Get Your Want🔥
1. On the initial entry page,
enter your personal email address
to get a 5% discount coupon.
or ask our customer service for the discount after successful registration.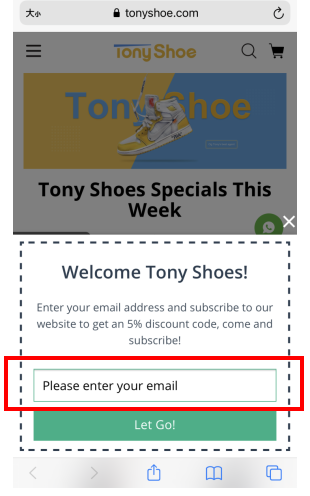 2. There is a menu bar at the top left of the mobile terminal,
click "≡"
.
If you are already a user of our website, pls directly
click "Sign in" to log in
.
If you are not a user of our website, pls
click "Create" to register
.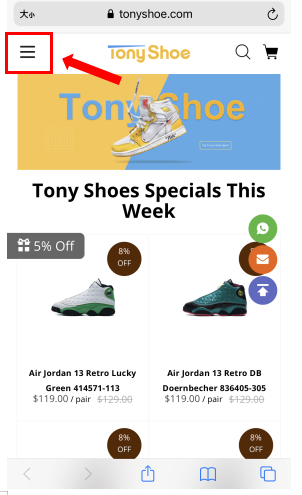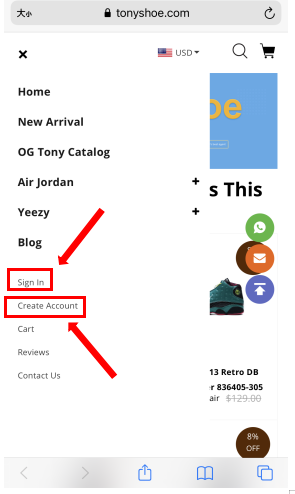 After entering the information required for registration, click "Create" to log in to our website. If you have an account, log in directly.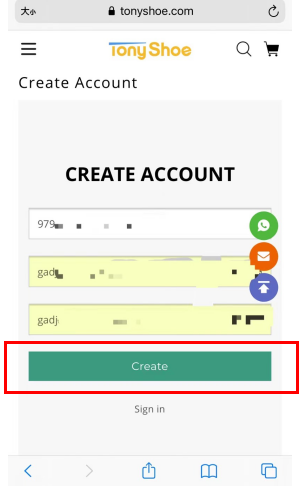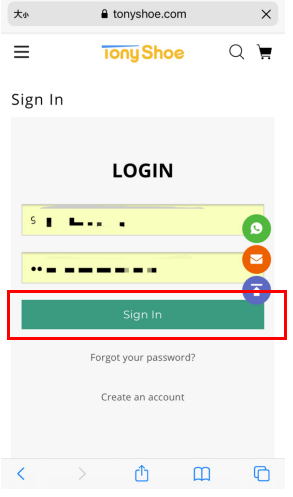 3. After logging in,
enter the product page you want
, to select the right size and quantity.
Then click
"Buy Now"
, or you can add to the shopping cart and buy together later.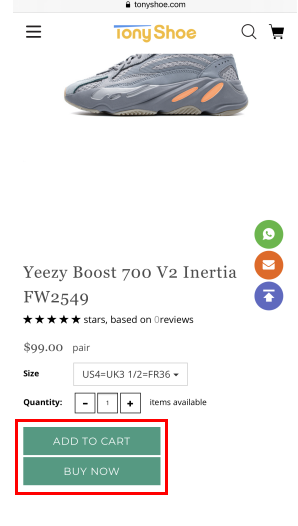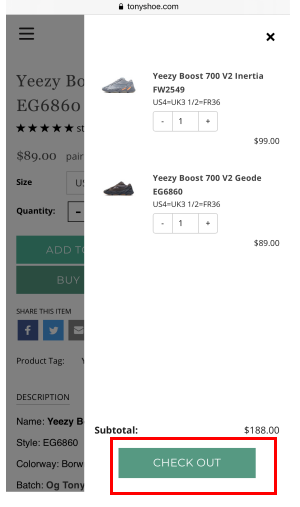 4. Then, you will be directed to this page to
fill in your recipient information and click"Continue to shipping".
If there is a discount code, you can fill it in on the bottom to save money.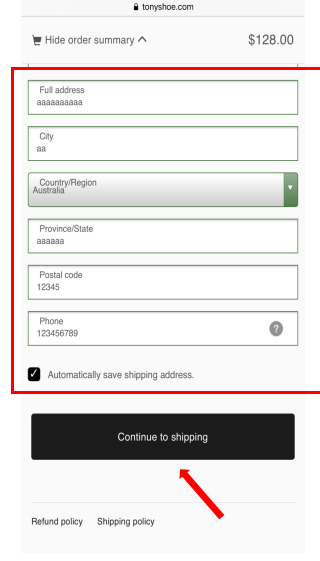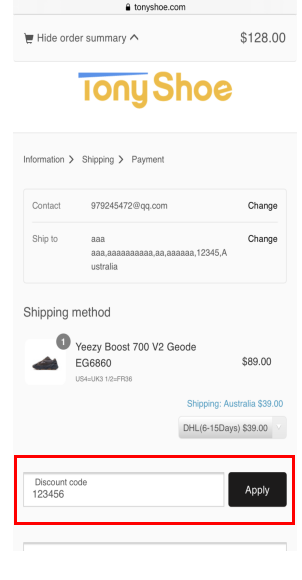 5. After verifying that there is no error in the information, please click
"Continue to payment"
.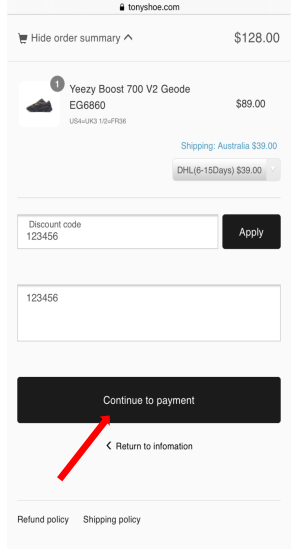 6. Pls
fill in the correct information of your bank card
to
complete the payment.
If you want to pay via Paypal / Zelle / Bank Transfer, pls contact our customer service on WhatsApp or by Email.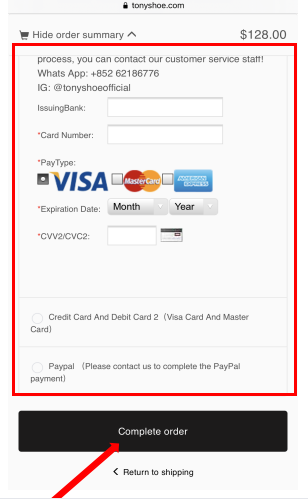 Tony Shoe wishes you a happy shopping!