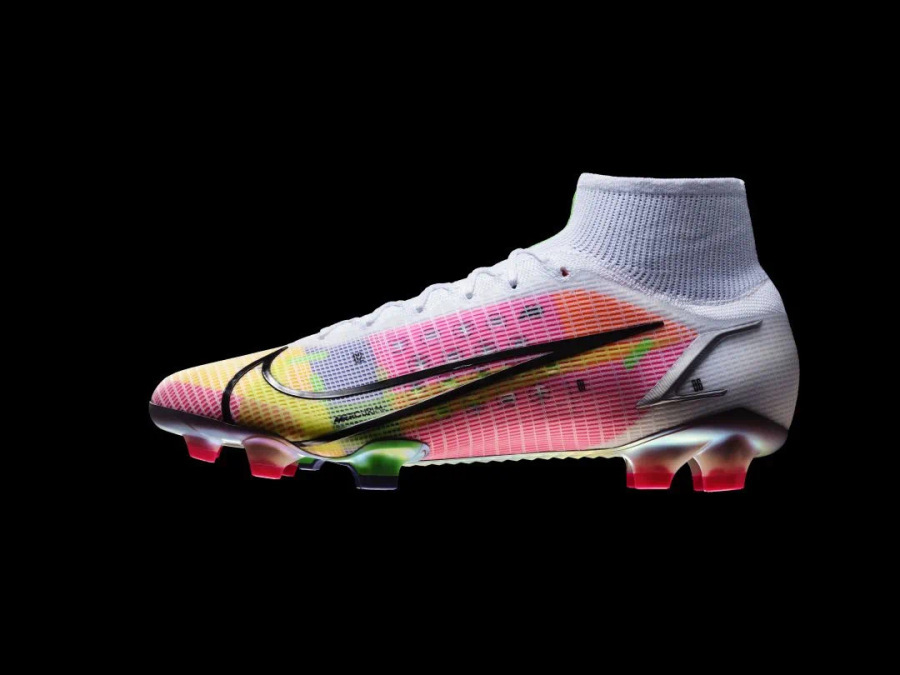 Uncovering the veil of speed, Nike launches new Mercurial football shoes
Friday, 23 April 2021

0

1214

0
Uncovering the veil of speed, Nike launches new Mercurial football shoes
Tony Shoe believes that the Nike Mercurial series of football boots are synonymous with speed and evolve with the development of football. The newly launched Nike Mercurial is the best example of Nike's continuous breakthroughs in its pursuit of perfection.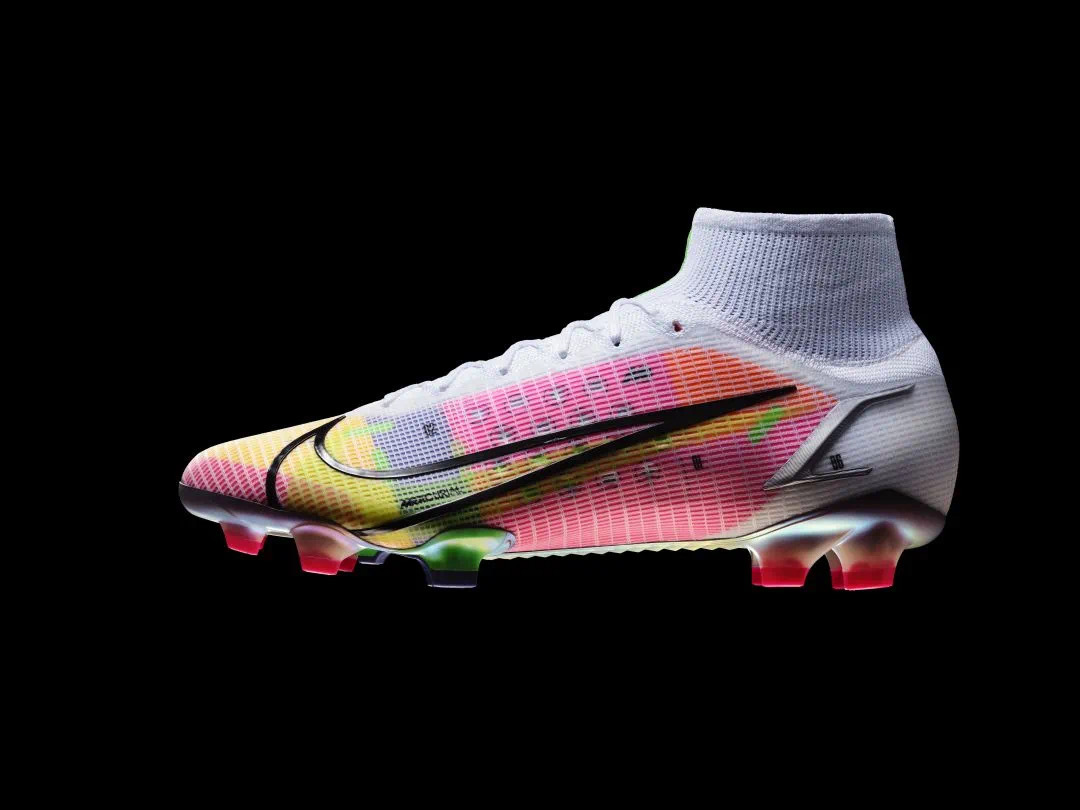 According to the immediate needs of athletes, this football boot focuses on the following four aspects:
Fit: The wrapping of the shoe facing the instep is natural and unconstrained.
Touch: The ball is smoothly touched, and the athlete can maintain precise control of the ball even in high-speed motion.
Grip: swift acceleration start, multi-directional change and breakthrough.
Style: more eye-catching, lighter and faster.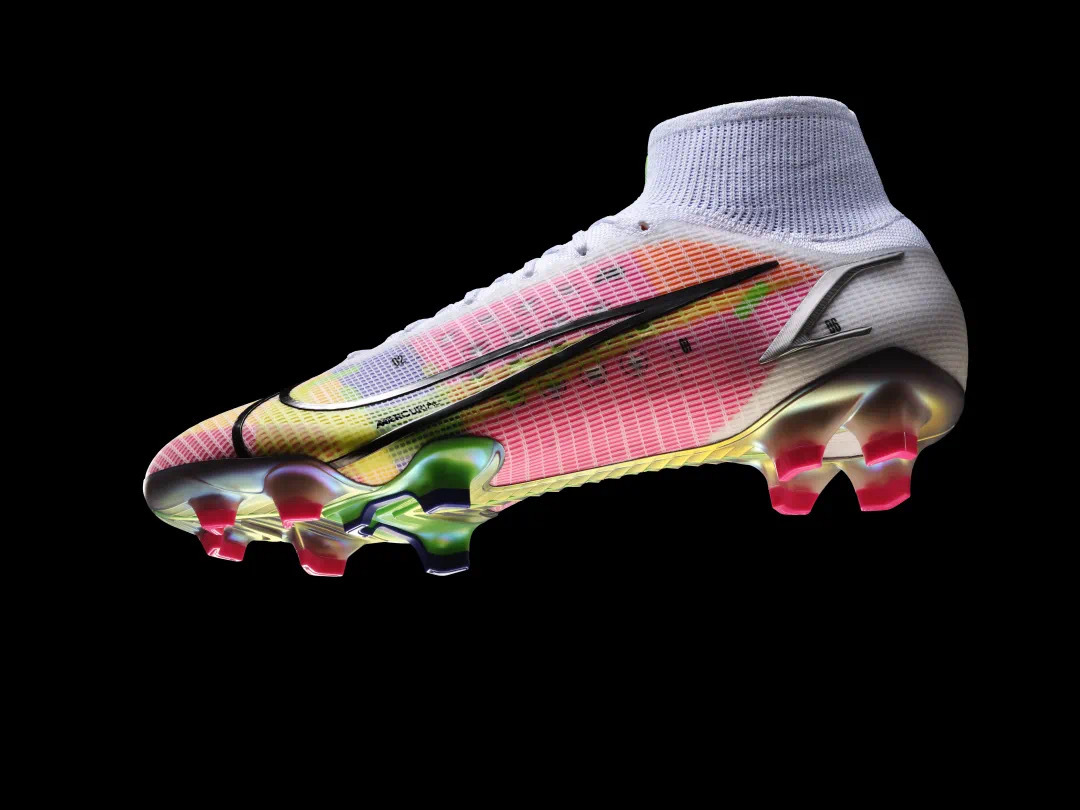 Starting from the above four functions, the design of the new Nike Mercurial draws on the geometric structure of the dragonfly's wings to help players achieve better performance on the court with a reduction in weight. This design simplifies the sneaker into seven key parts to achieve the lightweight and high performance of the sneaker, and presents each part in a visual way, highlighting the design aesthetics of the boots and the pursuit of excellence in speed.
According to the news of Tony Shoe, the new Mercurial shoes evolved from the Mercurial 360 released in 2019. The new Vaporposite shoe upper technology composed of stronger friction mesh material and advanced lining enables athletes to play football at high speed. Control more precisely. Nike Aerotrak outsole brings more sensitive dynamic response to achieve faster change of direction and acceleration.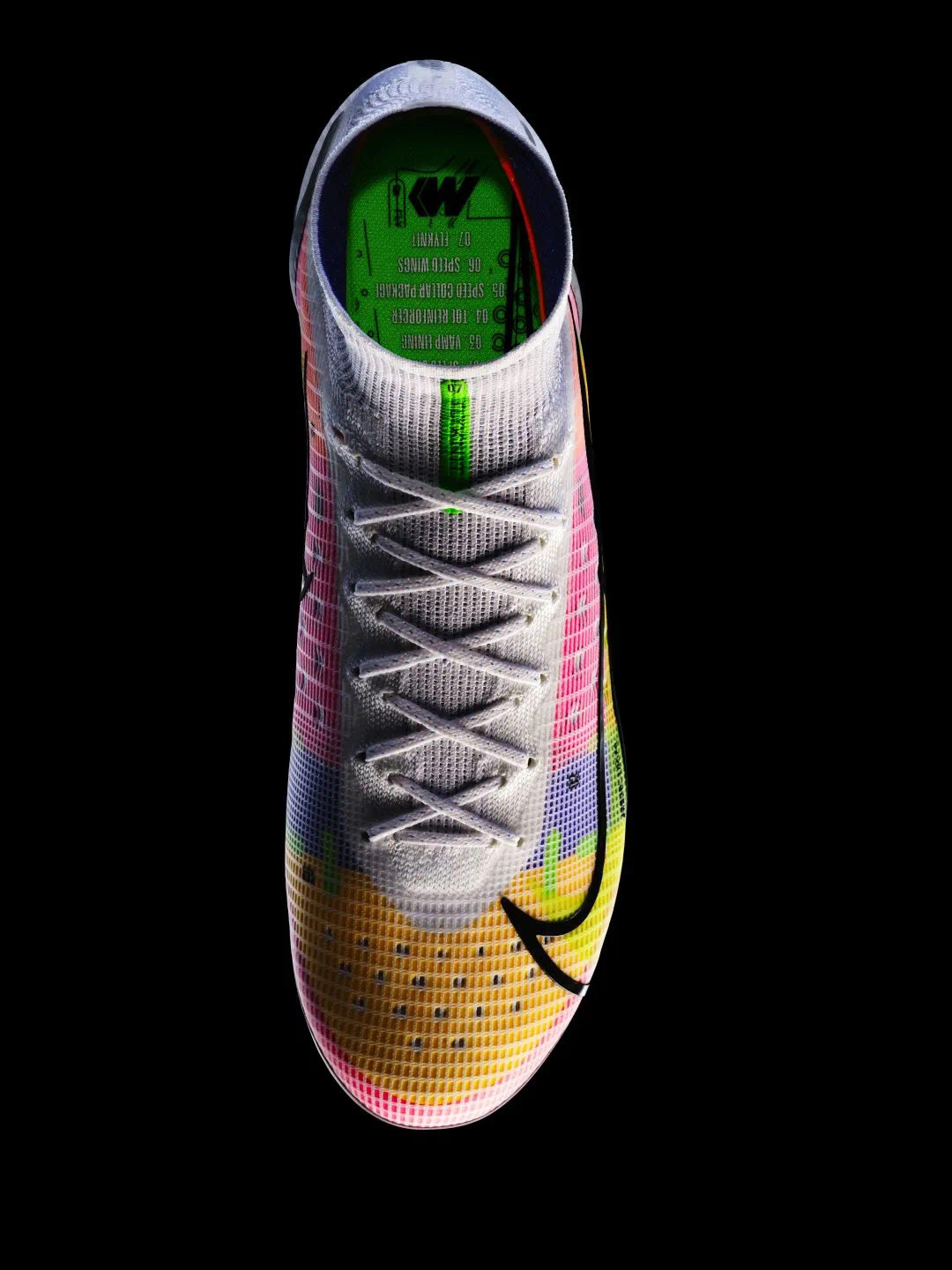 Inspired by the bright color matching of the computer motherboard, the appearance of the boots presents a digital dreamy visual effect. It also pays tribute to the Nike Mercurial, Nike's first football shoe born for speed, which was born 23 years ago.