Og Tony customers are satisfied with the purchase of our products.
Tuesday, 14 September 2021

0

889

0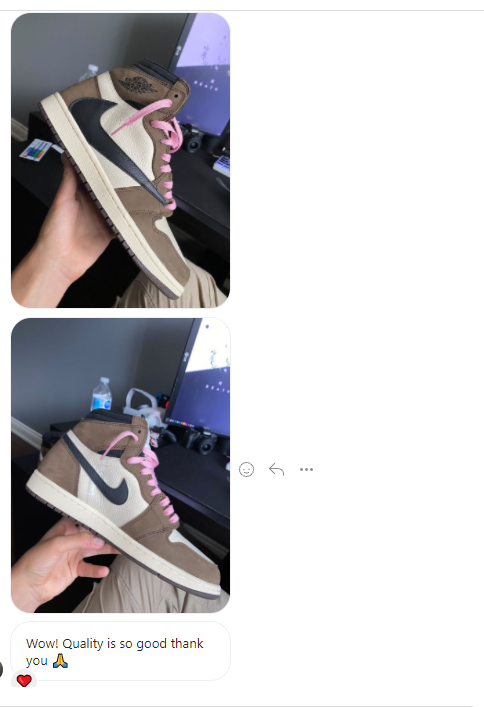 Customer feedback on our products' satisfaction, this customer contacted us directly on Instagram. He didn't contact our customer service directly. At first, he didn't trust us, but I told him that we would send him a QC drawing before shipping, and we would ship him only after satisfaction. After more than ten days of transportation, the customer received the goods and was very satisfied with the quality.

We believe in providing customers with the best products available in the footwear industry. With so much creativity and innovation go into each of the shoes produced, there is no reason to doubt the abilities of Og Tony designers. If you want a pair of shoes that stand out from the crowd, you should definitely try a pair from this stunning company. Not only will your feet delight but your whole body will as well.
With prices ranging from inexpensive to more than $100, you are sure to find a pair of designer shoes that will meet your budget. If you are looking for a great deal on a pair of shoes, you should definitely consider shopping at this company. Their prices are not the cheapest in the industry, but neither are they the most expensive either. There are plenty of designer shoes to choose from at Og Tony, and any pair you purchase will be an investment in your fashion style and overall look.
Tags:tony shoes | tony og sneakers